Key Features

---

Overview

---

Hand Pieces

---

Solutions, Serums, Boosters

---

Training

---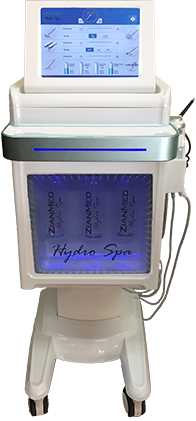 Key Features
HYDRO SPA HAND PIECE
The primary function of the Hydro Spa is to perform hydro dermabrasion. The Hydro Spa hand piece allows you to customize each luxurious facial to each individual clients needs. Utilizing 4 unique tip options, you can exceed any clients expectations!
FACIAL ENHANCEMENT ACCESSORIES
Providers love the additional hand pieces to complete your clients glamourous facial! The Ultrasound, RF, Cold Hammer and Oxygen Infusion hand pieces serve as fantastic upgrades or perfect stand alone services. Providers are forever expanding and refining facials with an endless combination of services.
SERUMS AND SOLUTIONS WITHOUT BOUNDARIES
As a leading manufacturer for the past 20 years ZianMed understands providers want options. We manufacture the Hydro Spa to be compatible with almost every solution and peptide product line on the market. We will not limit your options on product lines your clients love.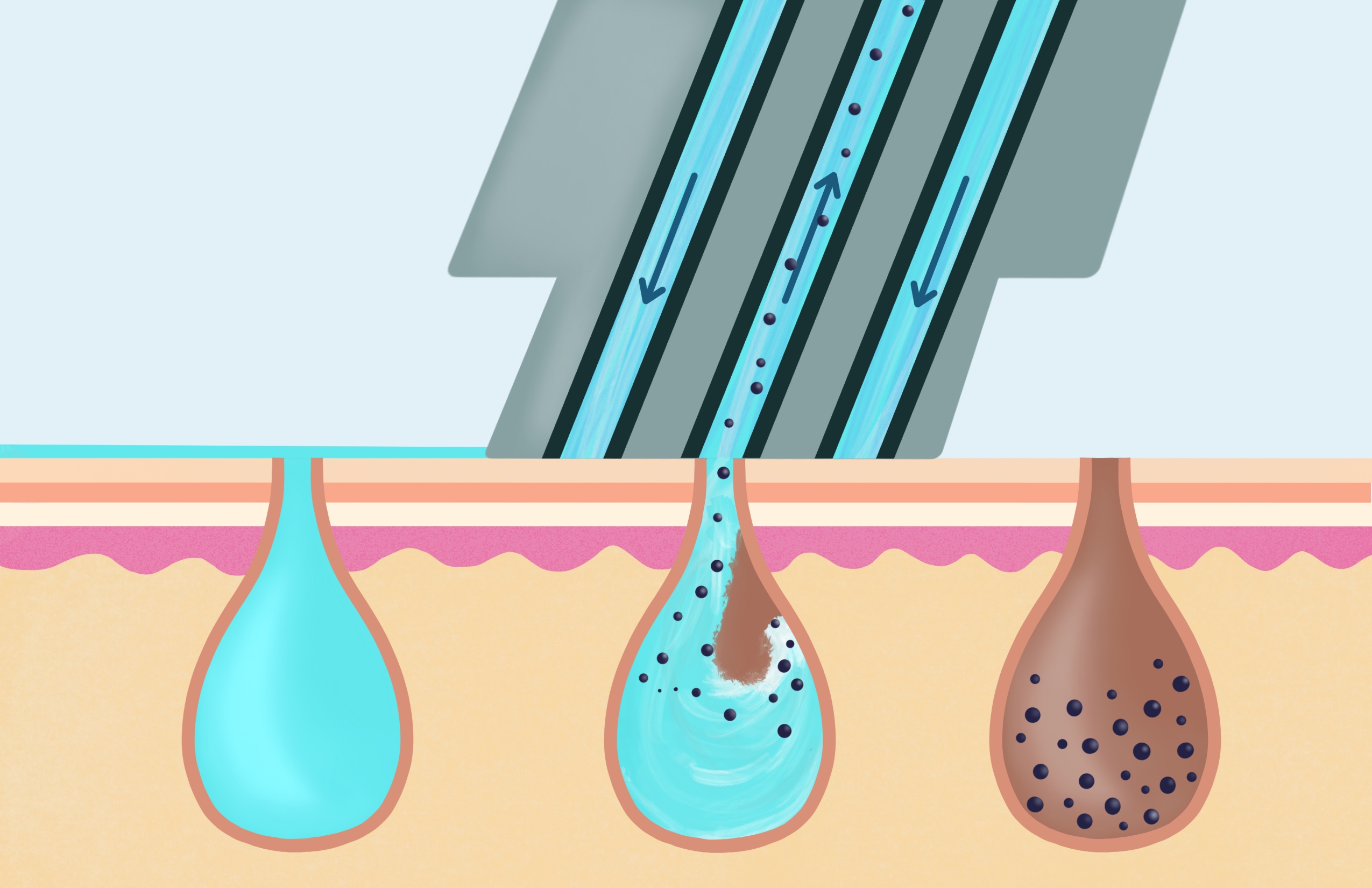 Overview
Using gentle, relaxing cyclone water exfoliation, dead skin and impurities are removed leaving behind healthy fresh skin.
With natural cleansing serums and painless gentle suction, excess sebum, debris, and clogging oils are extracted from the pores. Moisturizing serums replenish and nourish your skin cells leaving your skin fresh and rejuvenated.
Finally, your skin is infused with peptides and antioxidants for maximum protection and a youthful and radiant glow.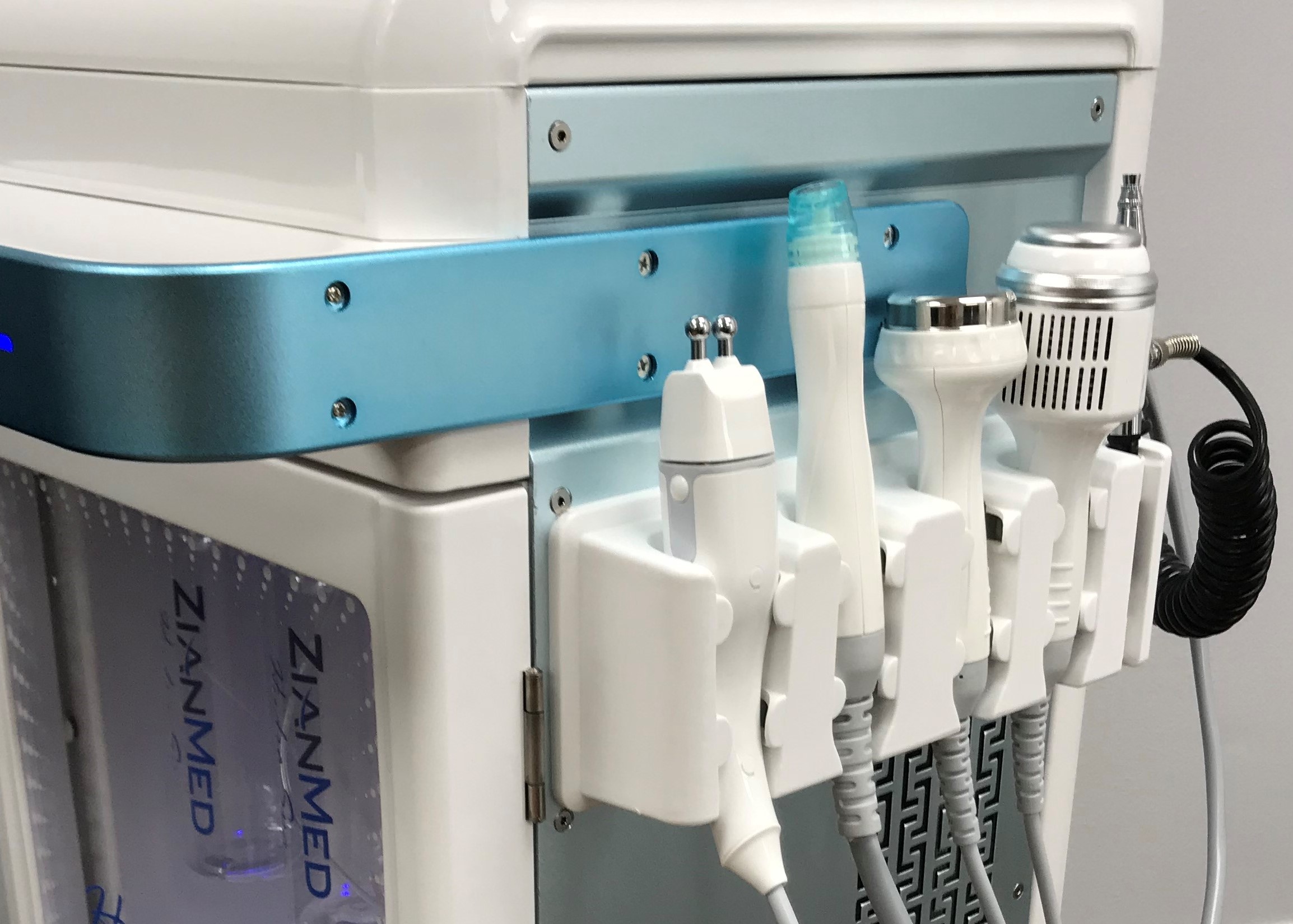 Hand Pieces
RF HAND PIECE
Stimulates collagen and elasticity
HYDRO SPA HAND PIECE
Cleanse, exfoliate, extract while simultaneously rehydrating tissue!
ULTRASOUND HAND PIECE
Apply serums on a deeper level with ultrasonic vibrations and gentle heat
COLD HAMMER HAND PIECE
Multi purpose cold compress
AIR BRUSH INFUSION HAND PIECE
Force oxygen and Solutions into skin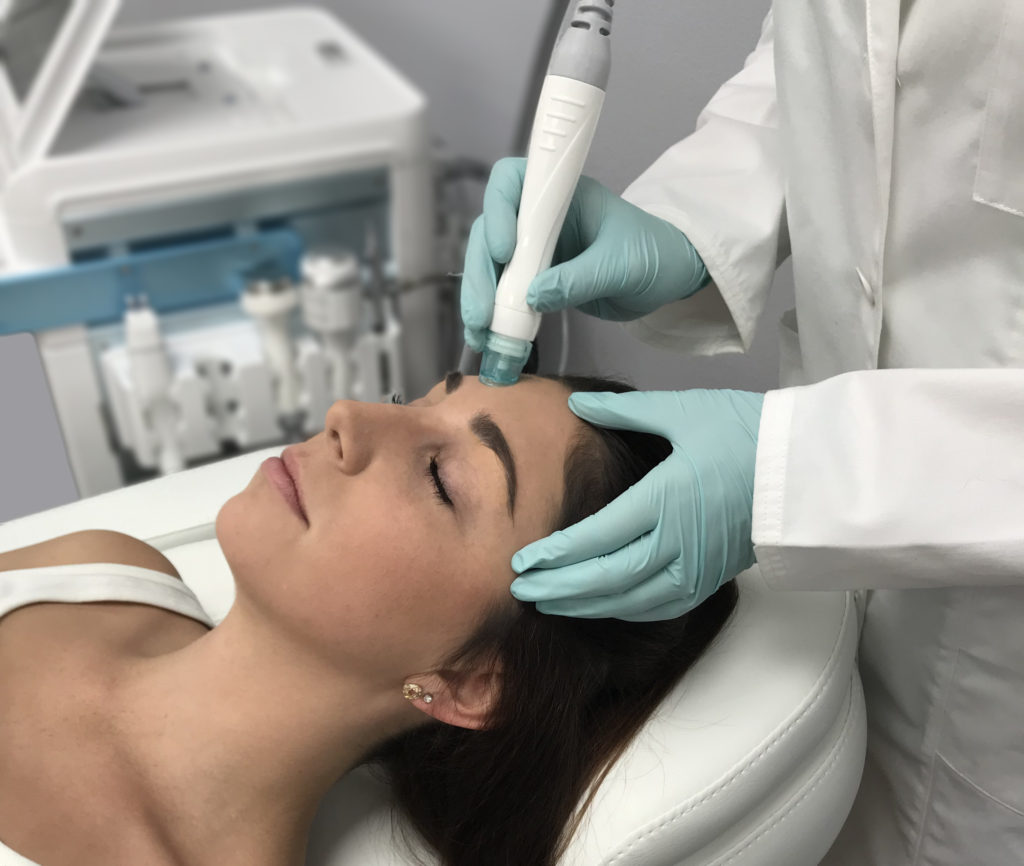 Solutions, Serums + Boosters
SKIN DEEP PREP
Cleanses deeply while softening blackheads, allowing for easier extractions. Also assists in deep exfoliation.
SALICYLIC WASH
Formulated for oily skin, helps remove debris from pores resulting in clearer skin.
PEPTIDE INFUSION
Designed to reduce fine lines, even out skin tone, and improve skin texture.
AGELESS ANTIOXIDANT
Detoxifies the skin and replenishes the skin's natural elasticity and hydration level using hyaluronic acid and other compounds to remove damaging oxidizing agents.
SIMPLY HERBAL
For use with sensitive skin, works to hydrate and exfoliate while reducing irritation.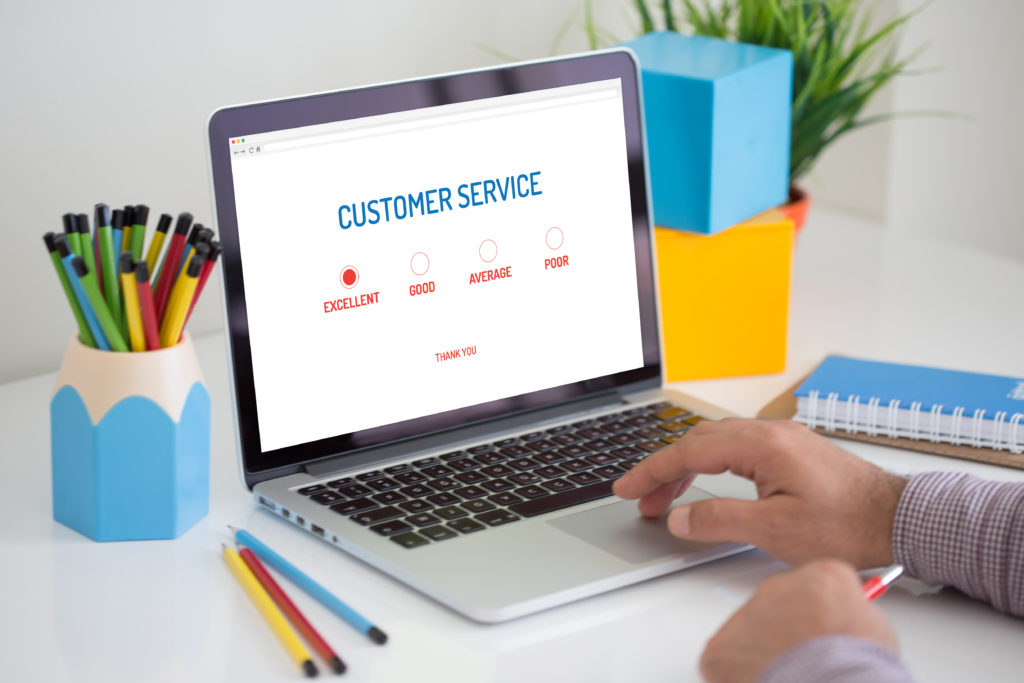 Training
MARKETING MATERIALS
Lobby Brochures and Posters
E Marketing Materials
Social Media Marketing
Social Media Banners
TRAINING
On Site/Video Training
Continued Clinical Support
CUSTOMER SERVICE
Technical support
Troubleshooting
Facetime/Video support
Administrative Forms